COME TO EXPO
Expo Center Norte is located on Rua José Bernardo Pinto, 333 – Vila Guilherme, next to Center Norte, Lar Center and Novotel Center Norte.
It is 1.1 km far from Marginal Tietê. There are exits on Dutra, Castelo Branco and Anhanguera roads.
The nearest subway stations are Portuguesa-Tietê and Carandiru (Blue Line), located a little over 2 km far from Expo Center Norte.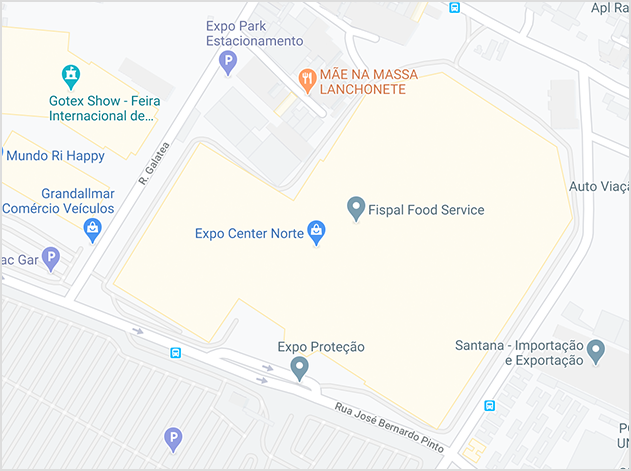 3 KM
from Terminal Rodoviário Tietê
21 KM
from Guarulhos Airport
17 KM
from Congonhas Airport
6 KM
from downtown São Paulo
2.5 KM
from Tietê subway station
2 KM
from Carandiru subway station
PLAN YOUR EVENT WITH US
There are 5 pavilions and 21 modular rooms to best accommodate your event.