SERVICES FOR THE ORGANIZER
Partner companies, ready to serve your event

AMENITIES
Nearby shopping malls, hotel, shuttle service and other amenities.

DIRECTIONS
If you are coming by car, public transportation and other cities

FAQ
Check out the most frequently asked questions about Expo Center Norte
PAVILIONS
Five pavilions totally prepared for your event!
Since November, 1993, Expo Center Norte and its more than one million square feet holds events of all sizes with international quality standards, at the most privileged location in the city of São Paulo.
With a total of 5 air-conditioned pavilions (Yellow, Blue, White, Green and Red), where fairs, conventions, graduation parties, shows and corporate events take place.
PLAN YOUR EVENT
OUR STRUCTURE
Total area: 1,054,863 ft²
5 PAVILIONS
Blue: 152,700 ft²
White: 183,400 ft²
Green: 186,300 ft²
Red: 205,300 ft²
Yellow: 87,600 ft²
CEILING HEIGHT
25 ft
FLOOR LOAD CAPACITY
3,500 kg/m²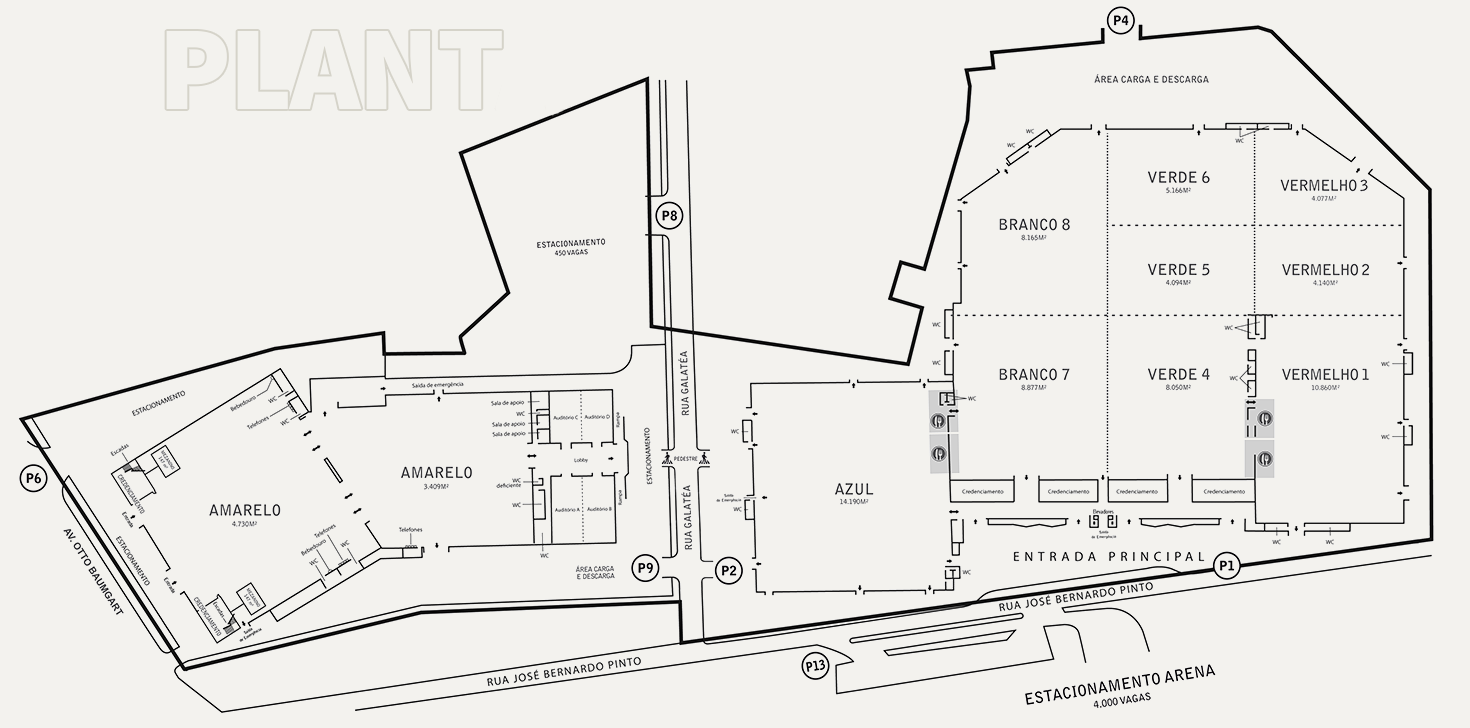 As plantas são para consultas e podem sofrer alterações sem aviso prévio
Plants are for consultation and may change without notice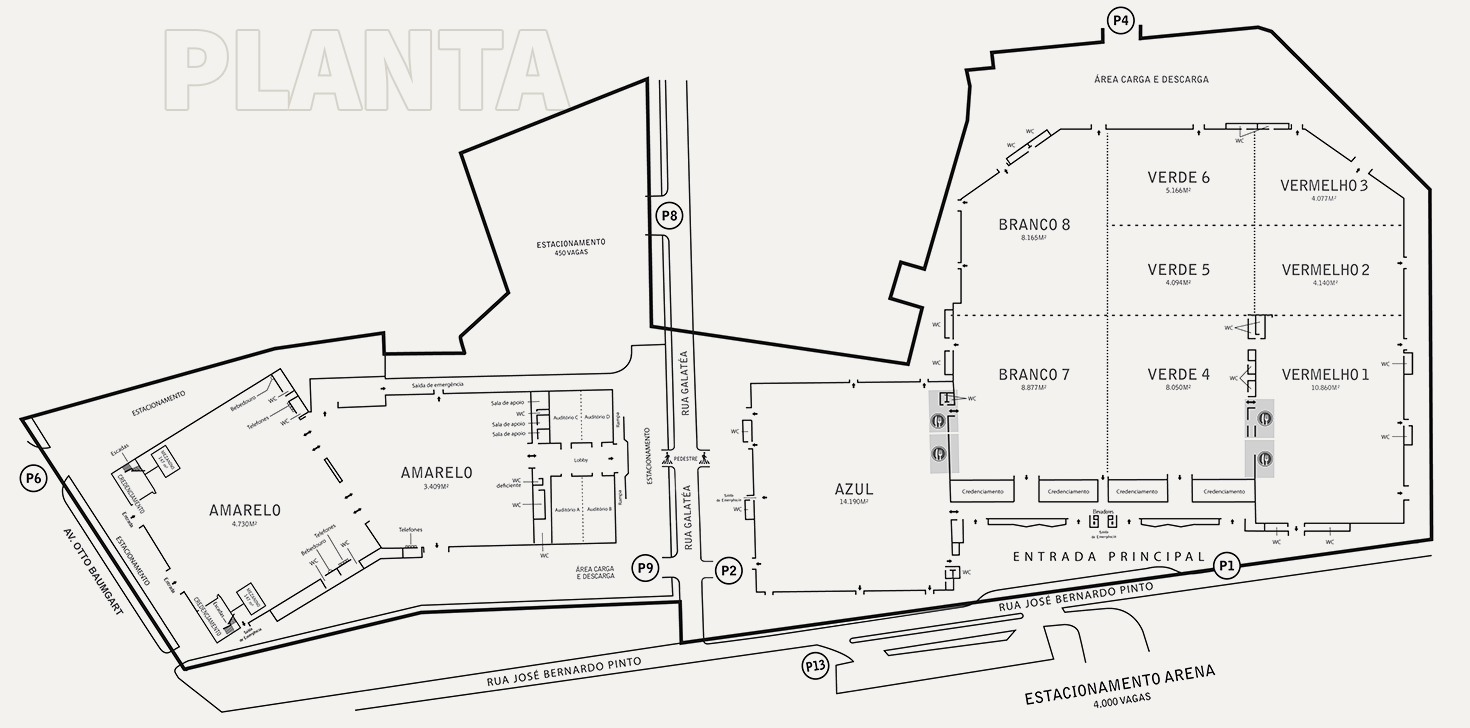 CONVENTION CENTER
Our modular convention center is one is the most flexible and complete event venues in Brazil. Now larger and more modern, it has a capacity for 21 simultaneous events, like congresses, courses, training sessions, corporate and private parties, with a structure comparable to the greatest event centers in the world.
PLAN YOUR EVENT
4,100
SIMULTANEOUS VISITORS
13 ft
CEILING HEIGHT ON THE FIRST FLOOR
18 ft
CEILING HEIGHT ON THE SECOND FLOOR


As plantas são para consultas e podem sofrer alterações sem aviso prévio


As plantas são para consultas e podem sofrer alterações sem aviso prévio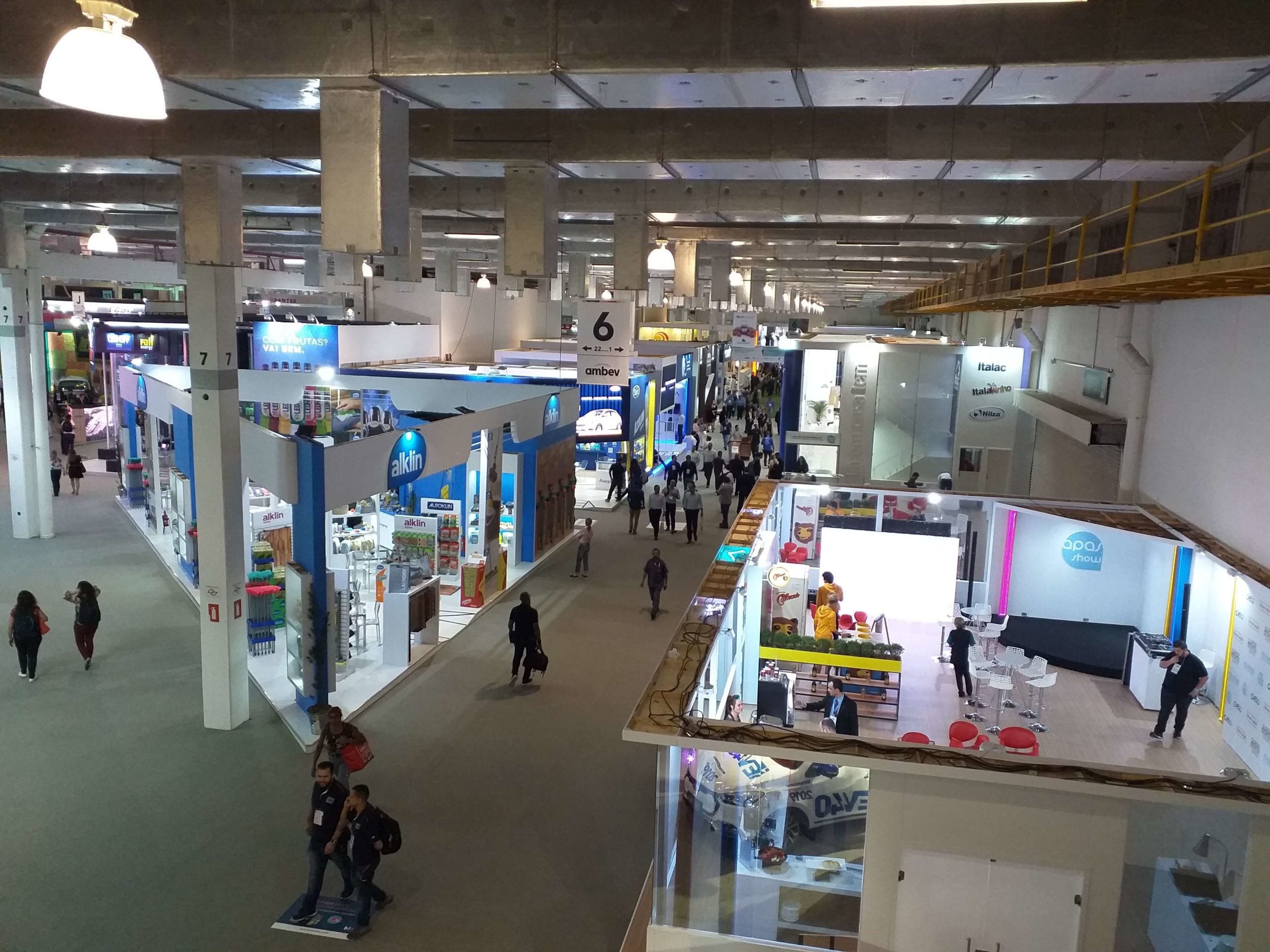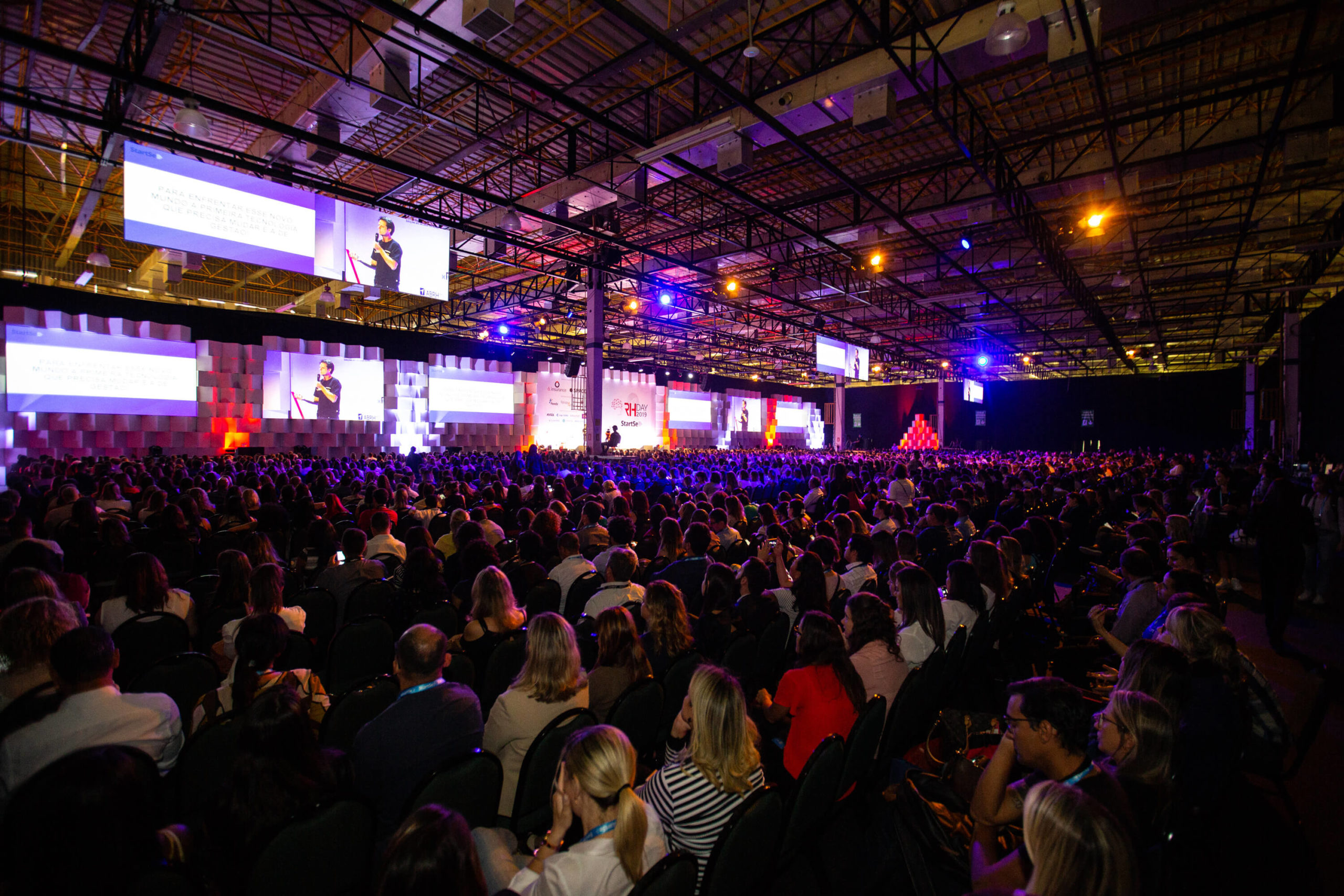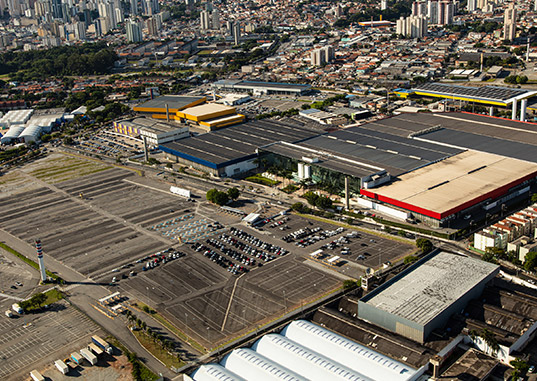 AERIAL FIXATION SPOTS:
FACILITY AND VISUAL IMPACT
Expo Center Norte pavilion structure features aerial fixation spots, which assure a better ambiance and higher visual impact for the stands as they can be installed without large fix structures on the floor.
There are 992 fixation spots, 104 inches apart from each other, with a load capacity of 50 kg each. Besides being practical, they offer several functionalities for the stand project: from lighting to aerial communication.
CONTACT FOR QUOTATIONS:
+55 (11) 3865-1197 / +55 (11) 98130-7734
cabosaereos@japromocoes.com.br
PLAN YOUR EVENT
AT EXPO CENTER NORTE
Have you ever thought of holding your event at the greatest venue in São Paulo?
Fill in the form and request a quotation, without a commitment.
IF YOU PREFER, CONTACT EXPO CENTER NORTE THROUGH ONE OF THE CHANNELS BELOW:

eventos@expocenternorte.com.br

+55 (11) 94474-6204*
WhatsApp number for quotations,
from Monday to Friday, from 8:30 a.m. to 5 p.m.