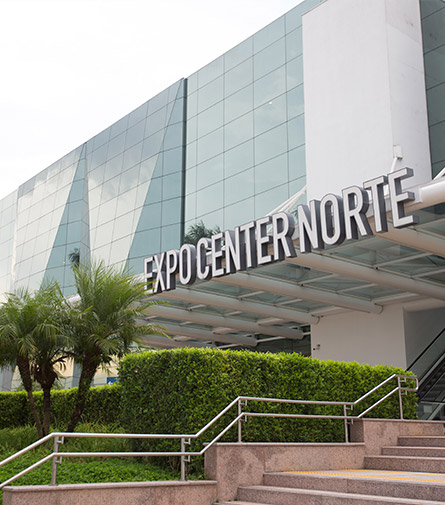 SHOPPING AND SERVICES
Expo Center Norte is next to Center Norte Mall, which offers a varied mix of stores, including restaurants, drug stores, supermarket, movie theater and a diversity of services. It is also next to Lar Center, a mall that specializes in the home and decor segment, with a food court and VIP movie theater.
RESTAURANTS
At Expo Center Norte, you can enjoy 4 restaurants with a total capacity of up to 1,350 people.
They are famous for the gastronomic excellence in catering services and offer exclusively designed proposals to meet visitors and exhibitors needs, with high food safety standards.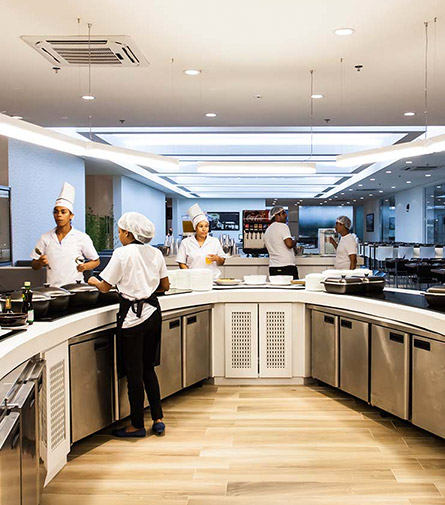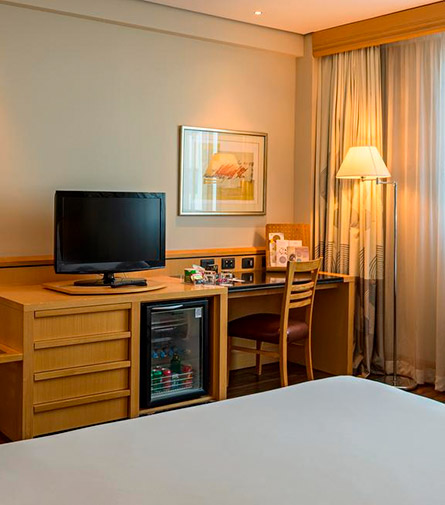 ACCOMODATION
Located at Av. Zaki Narchi, 500, Novotel São Paulo Center Norte is just 1.6 km far from Expo Center Norte e features 3 towers and a parking lot with valet service.
There are 335 apartments divided into standard and suite categories, including 4 adapted for people with reduced mobility.
PARKING
There are two parking areas, located to better serve each pavilion. Refer to the page to know more about prices and the best access option for you.
LEARN MORE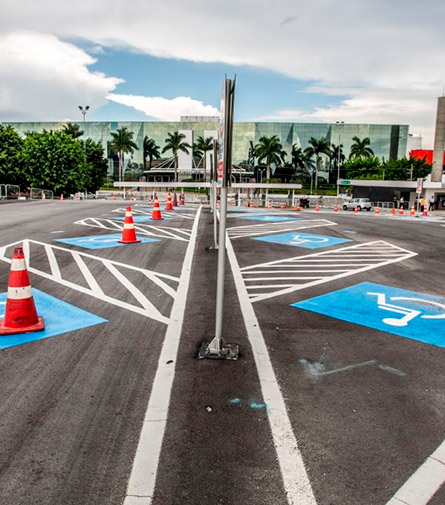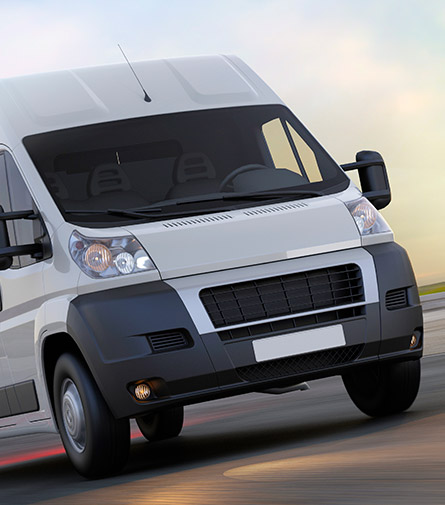 SHUTTLE SERVICE
The shuttle service operates from Monday to Saturday, from 10 a.m. to 10 p.m.
Hourly departures at Novotel Center Norte (at 10, at 11 etc.); the route is as follows:
Novotel Center Norte – Center Norte – Lar Center – Expo Center Norte.
At each stop, there is a five-minute wait for embarking and disembarking.
On event days, there are departures 1 hour before the event starts.
TAXI SERVICE
Embarking and disembarking at the bay located next to the main exit.
R:. José Bernardo Pinto, 333 in front of the Blue Pavilion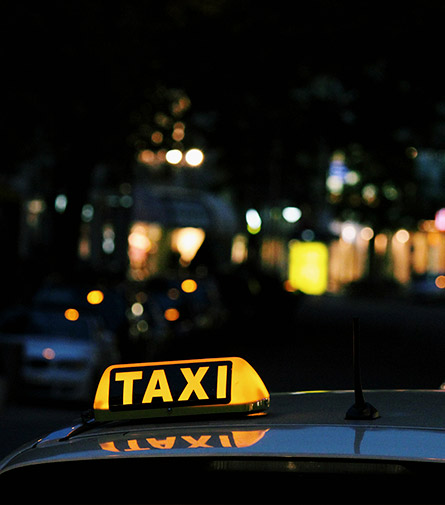 DIRECTIONS
Expo Center Norte is located on Rua José Bernardo Pinto, 333 – Vila Guilherme, next to Center Norte, Lar Center and Novotel Center Norte.
It is 1.1 km far from Marginal Tietê. There are exits on Dutra, Castelo Branco and Anhanguera roads.
The nearest subway stations are Portuguesa-Tietê and Carandiru (Blue Line), located a little over 2 km far from Expo Center Norte.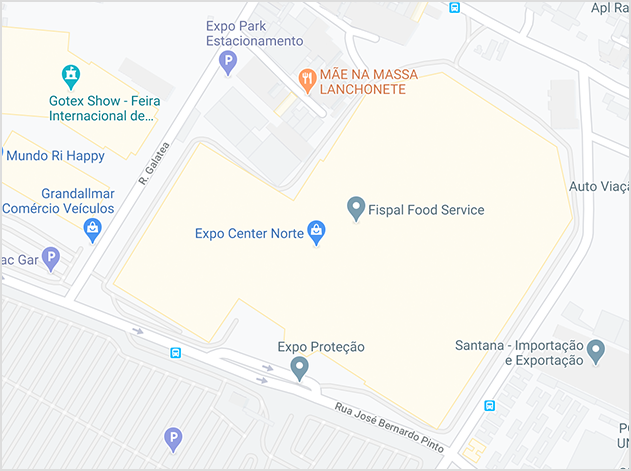 3 KM
from Terminal Rodoviário Tietê
21 KM
from Guarulhos Airport
17 KM
from Congonhas Airport
6 KM
from downtown São Paulo
2.5 KM
from Tietê subway station
2 KM
from Carandiru subway station